HAPPY BOX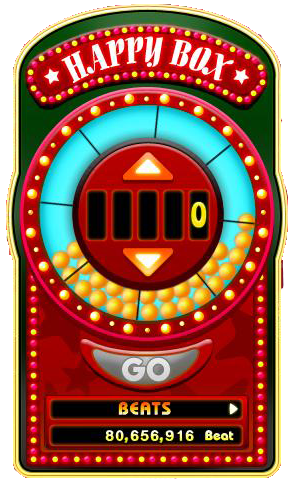 I know it's a bit late, but I've seen people ask for a list of what Happy Box gives you.
So I took the time to go ahead and prepare one. No, this is not ALL the stuff.
There is still some stuff I haven't gotten (a lot of stuff). I just decided this would be
enough to even get the list started.
I will update it again when I get more stuff.
[RANDOM]
[MOTIONS]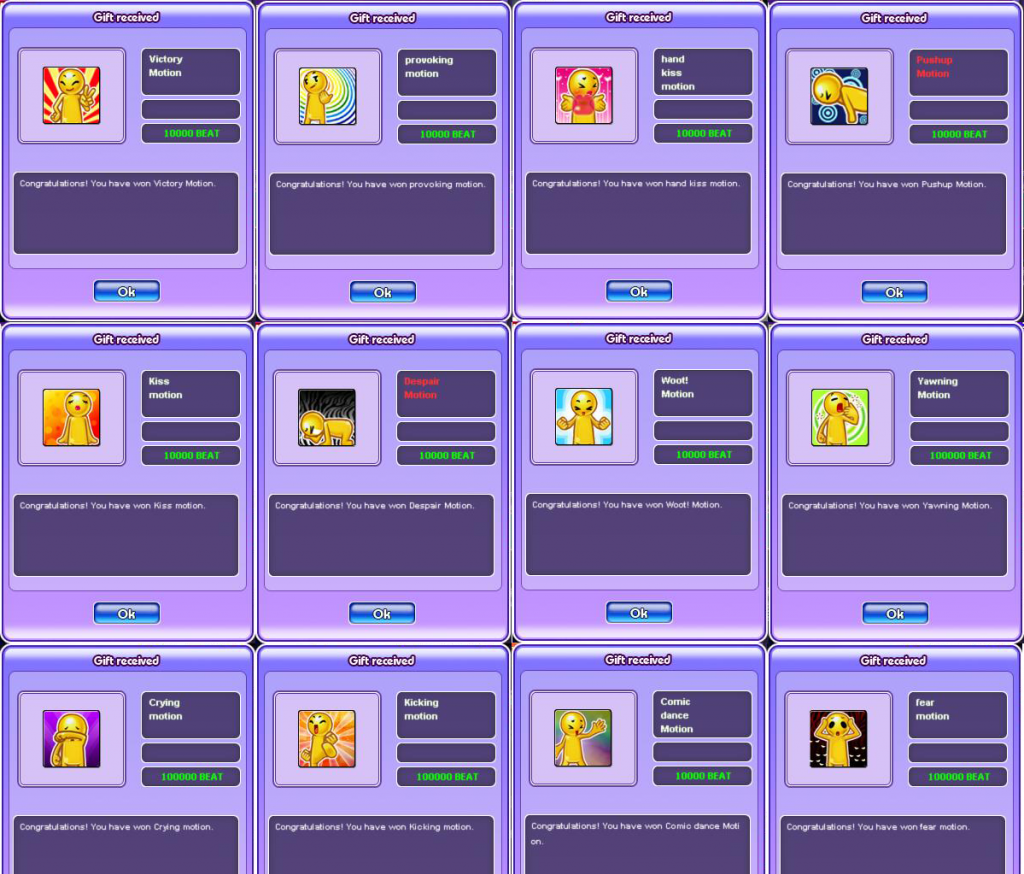 [SETS]
[ACCESSORIES]
[PETS]
[T-SHIRTS]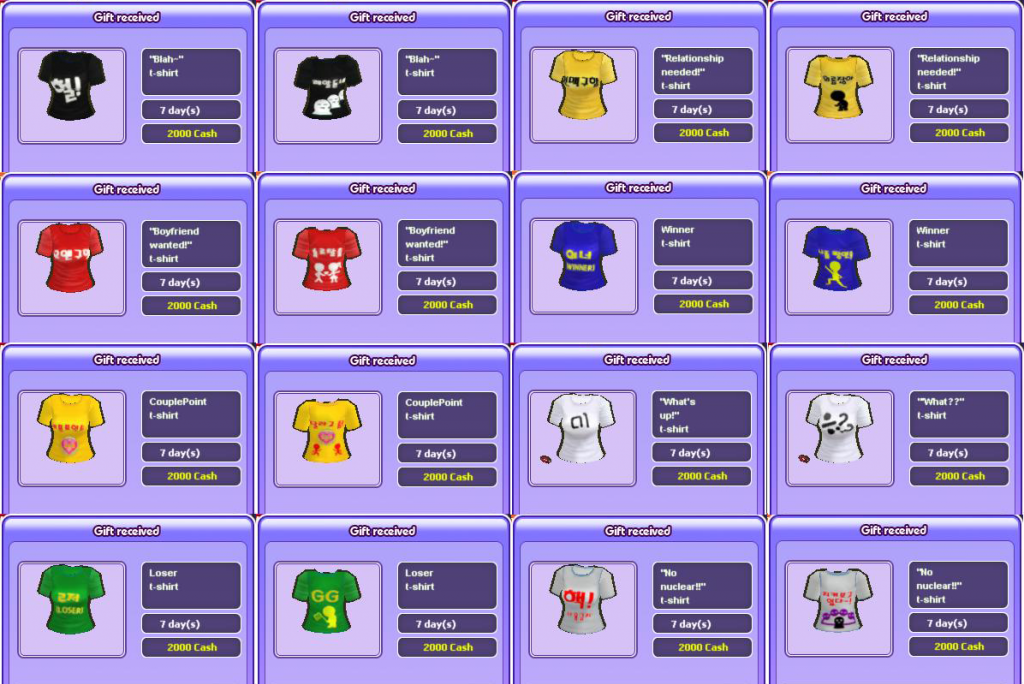 The "random", motions, and sets you can get by spinning just beats.
I can not clarify if spinning 2k beats really does up your chances of
getting an item. To me it seems the same as spinning 1k beat.
T-Shirts you can only get by spinning the Happy Box Tickets.